May 09, 2016 posted by Alistair Crooks
I was asked to prepare some stats on pkgsrc's growth, as part of the celebrations of pkgsrc-2016Q1, pkgsrc's fiftieth quarterly release.
This mail from 2004 says:
By my calculations, at the end of December 2003, there were 4310 packages in the NetBSD Packages Collection, up from 4170 the previous month, a rise of only 140. We also tagged a new branch for pkgsrc, which is being actively maintained - the branch is called "pkgsrc-2003Q4". As the name implies, we will be branching pkgsrc on a regular basis from now on, and maintaining the branch.
We had previously cut pkgsrc releases to coincide with NetBSD releases, and for some other events, but pkgsrc-2003Q4 can be seen as the first branch where pkgsrc was really its own entity. It can be checked out with the "pkgsrc-2003Q4" tag, and browsed at:
We keep a complete log of changes we have made to pkgsrc since its inception. At the lowest level, pkgsrc-2003Q4 had 3059 pkgsrc entries, whilst 2016Q1 had 14311 pkgsrc entries. Due to different versions of some languages, like python, perl, ruby and php, the number of packages is a much higher number. For instance, 2003Q4 had 4310 packages, and 2016Q1 had 17154. We have also provided a histogram of pkgsrc activity from its inception until now.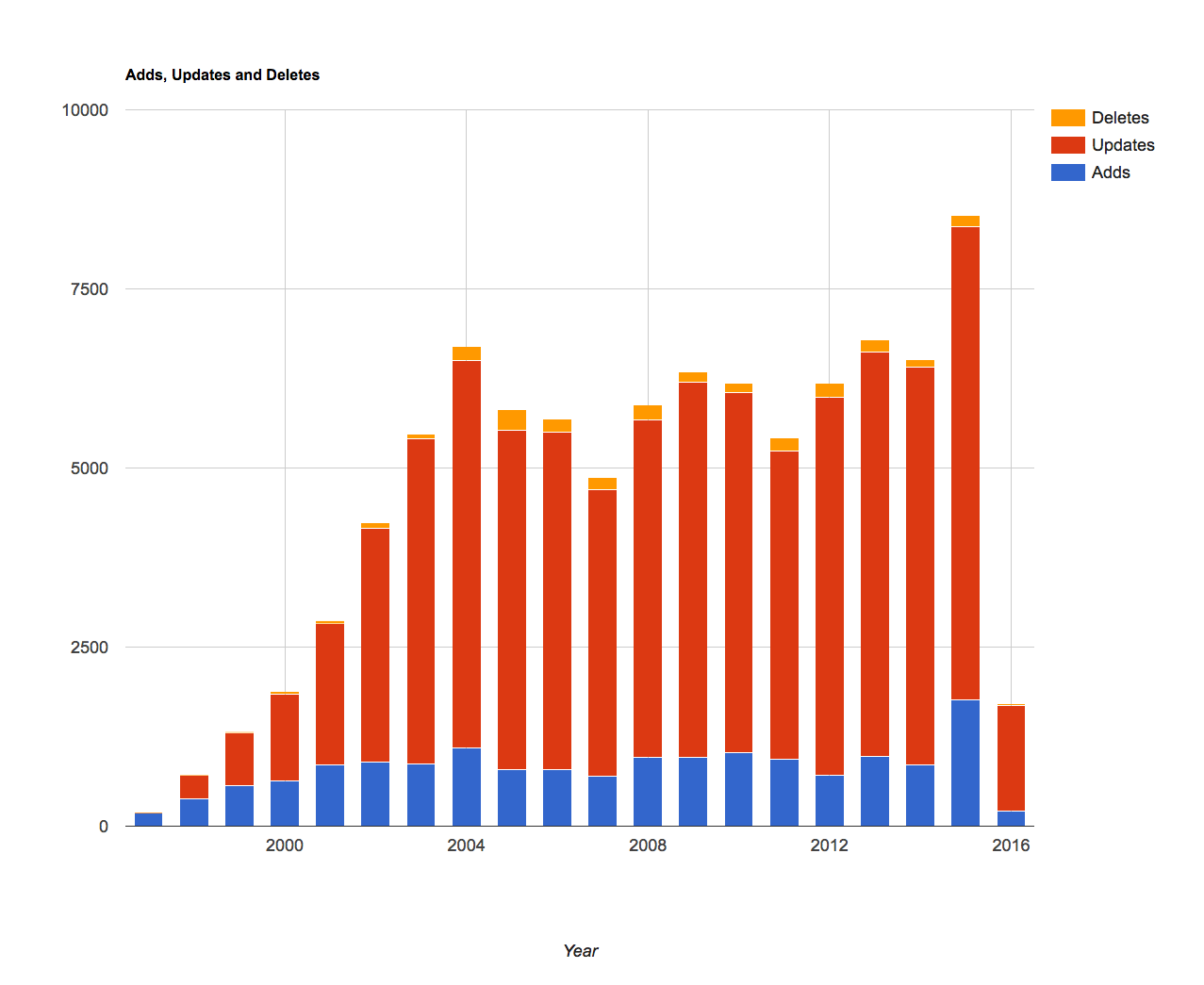 To see how pkgsrc has spread across platforms, 2003Q4 supported 7 platforms, 2016Q1 supports 23 platforms.
In addition, pkgsrc has now grown its own conference. The first pkgsrccon was in Vienna in 2004 -- see the original 2004 pkgsrccon information and this year's pkgsrccon is in Krakow -- see the 2016 pkgsrccon information We also produced a map of pkgsrccon venues for those interested in the history and geography of pkgsrccon.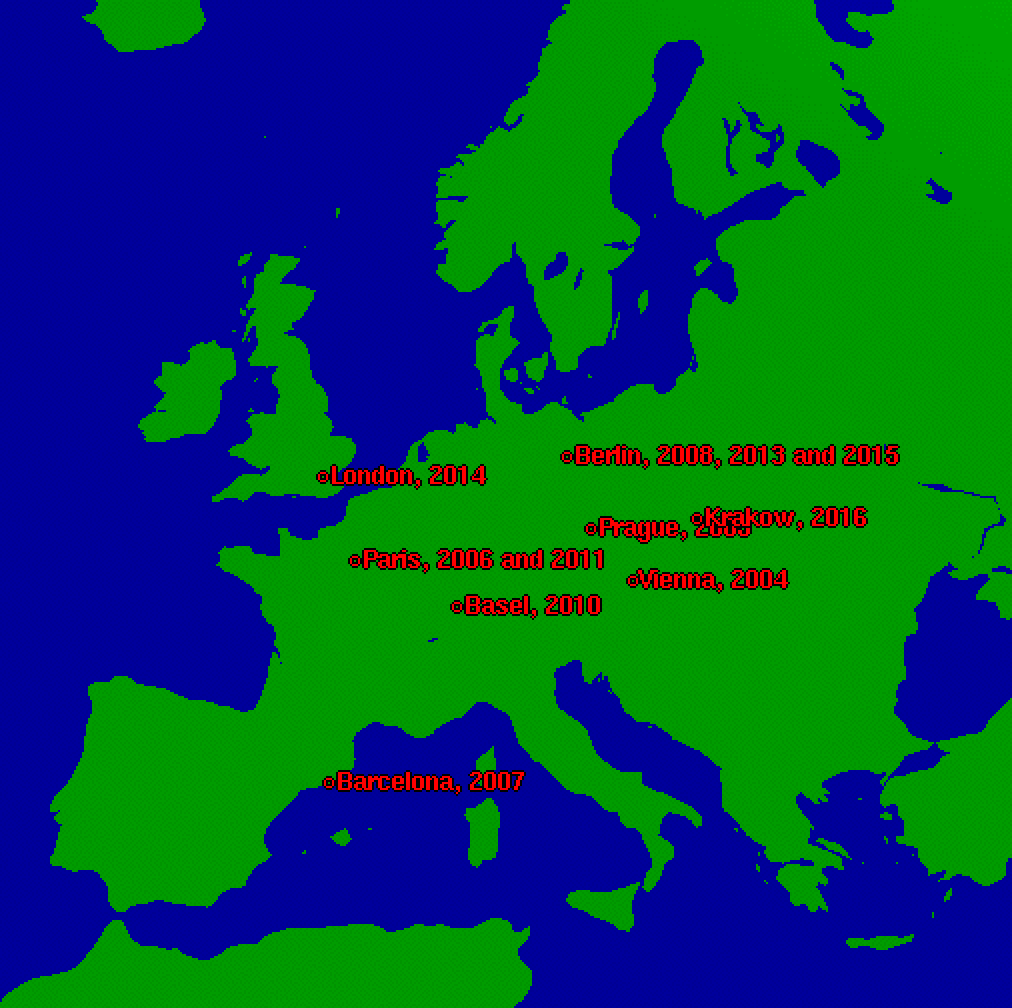 Alistair Crooks
for the pkgsrc team
Sun May 8 11:26:15 PDT 2016
[
0 comments
]