March 01, 2018 posted by Kamil Rytarowski
I've managed to unbreak the LLDB debugger as much as possible with the current kernel and hit problems with ptrace(2) that are causing issues with further work on proper NetBSD support. Meanwhile, I've upstreamed all the planned NetBSD patches to sanitizers and helped other BSDs to gain better or initial support.[
Read More
] [
0 comments
]
February 05, 2018 posted by Maxime Villard
An update on the recent security affairs and how they are, or were, handled on NetBSD[
Read More
] [
1 comment
]
February 01, 2018 posted by Kamil Rytarowski
I've managed to get the Memory Sanitizer to work for the elementary base system utilities, like ps(1), awk(1) and ksh(1). This means that the toolchain is ready for tests and improvements. I've iterated over the base system utilities and I looked for bugs, both in programs and in sanitizers. The number of detected bugs in the userland programs was low, there merely was one reading of an uninitialized variable in ps(1).[
Read More
] [
0 comments
]
January 03, 2018 posted by Kamil Rytarowski
In the past 31 days, I've managed to get the core functionality of MSan to work. This is an uninitialized memory usage detector. MSan is a special sanitizer because it requires knowledge of every entry to the basesystem library and every entry to the kernel through public interfaces. This is mandatory in order to mark memory regions as initialized.[
Read More
] [
0 comments
]
December 28, 2017 posted by Soren Jacobsen
The NetBSD Project is pleased to announce NetBSD 7.1.1, the first security/bugfix update of the NetBSD 7.1 release branch. It represents a selected subset of fixes deemed important for security or stability reasons. If you are running an earlier release of NetBSD, we strongly suggest updating to 7.1.1.
For more details, please see the release notes.
Complete source and binaries for NetBSD are available for download at many sites around the world. A list of download sites providing FTP, AnonCVS, and other services may be found at http://www.NetBSD.org/mirrors/.
[
1 comment
]
November 30, 2017 posted by Kamil Rytarowski
During the past month I've finished my work on TSan for NetBSD/amd64. There are still few minor issues, although the Sanitizer is already suitable for real applications and is stable. I was able to build real applications like LLDB against TSan and get it to work to find real threading problems.
The process of stabilization and fixing TSan was challenging as there are intermixed types of issues that resulted in one big random breakage bug that is difficult to analyze. Software debuggers need more work with threaded programs, so this was like a chicken-egg problem, to debug debugging utilities.[Read More] [0 comments]
November 20, 2017 posted by Maxime Villard
latest developments in the Kernel ASLR district
[
Read More
] [
3 comments
]
November 08, 2017 posted by Jared McNeill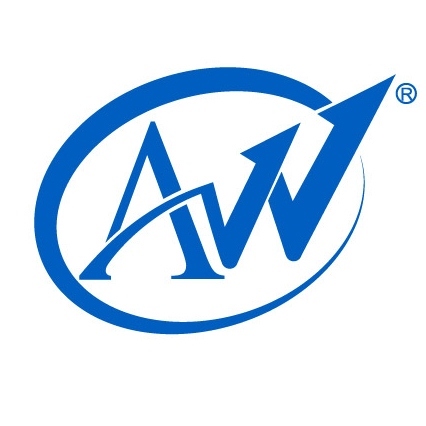 Since the last update, we've made a number of improvements to the NetBSD Allwinner port. The SUNXI kernel has grown support for 8 new SoCs, and we added many new device drivers to the source repository.
[
Read More
] [
2 comments
]
November 01, 2017 posted by Kamil Rytarowski
The past year has been started with bugfixes and the development of regression tests for ptrace(2) and related kernel features, as well as the continuation of bringing LLDB support and LLVM sanitizers (ASan + UBsan and partial TSan + Msan) to NetBSD.
My plan for the next year is to finish implementing TSan and MSan support, followed by a long run of bug fixes for LLDB, ptrace(2), and other related kernel subsystems[
Read More
] [
1 comment
]
October 18, 2017 posted by Thomas Klausner
NetBSD participated in the 2017 edition of
Google of Summer of Code
with 3 students. All of the students finished their projects successfully. The following links report about their activities:
Congratulations to the students for finishing their projects successfully, and thanks to Google for sponsoring! [
0 comments
]
October 12, 2017 posted by Maxime Villard
Recently, I completed a Kernel ASLR implementation for NetBSD-amd64, making NetBSD the first BSD system to support such a feature. Simply said, KASLR is a feature that randomizes the location of the kernel in memory, making it harder to exploit several classes of vulnerabilities, both locally (privilege escalations) and remotely (remote code executions).[
Read More
] [
2 comments
]
October 11, 2017 posted by Leonardo Taccari
Let me tell you about my experience at EuroBSDcon 2017 in Paris, France. We will see what was presented during the NetBSD developer summit on Friday and then we will give a look to all of the NetBSD and pkgsrc presentations given during the conference session on Saturday and Sunday. Of course, a lot of fun also happened on the "hall track", the several breaks during the conference and the dinners we had together with other *BSD developers and community! This is difficult to describe and I will try to just share some part of that with photographs that we have taken. I can just say that it was a really beautiful experience, I had a great time with others and, after coming back home... ...I miss all of that! :) So, if you have never been in any BSD conferences I strongly suggest you to go to the next ones, so please stay tuned via NetBSD Events. Being there this is probably the only way to understand these feelings!
[
Read More
] [
2 comments
]